Kolob Milky Way Arch
November 25, 2021 11:19 AM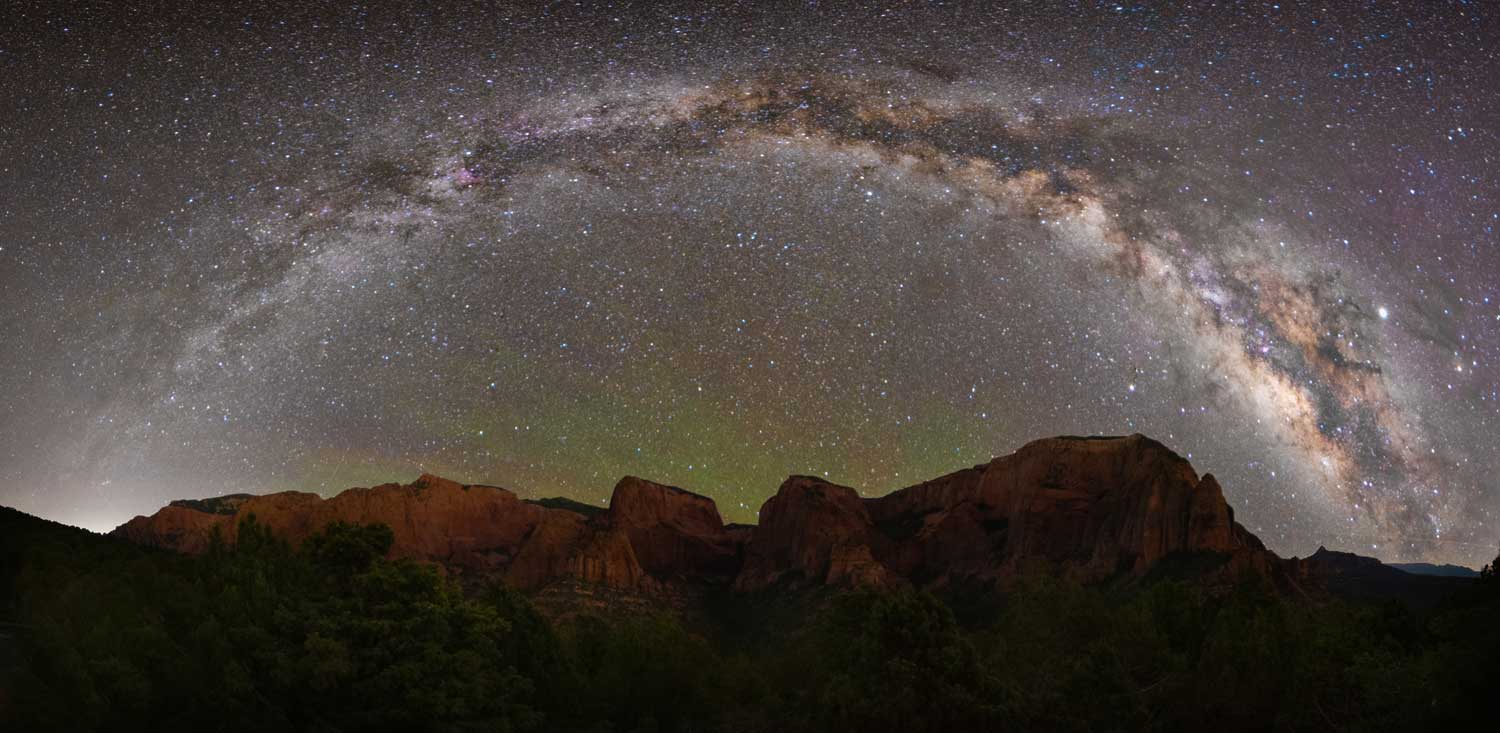 A Kolob arch of a different kind. I've actually never been to Kolob Arch which is about 7 miles from the spot this image was made. Getting to Kolob Arch is a 14 mile round trip. This Kolob arch was easy to get to, but not exactly an easy image to make.
The Milky Way arch over Kolob was top of the list when I first got a star tracker. I headed out on a warm summer night and set up my gear shortly after midnight. This image is 4 exposures for the sky shot on a 14mm lens at f/2.8 ISO 400 with a 184 second exposure on a star tracker. The foreground is three exposures on a 14mm lens at f/2.8 ISO 800 with a 304 second exposure. Over 27 minutes of shutter time for the whole thing to come together.
This was my first attempt at a shot like this. Lessons were learned and I would like to go back and try again.
I've mentioned this before, but I love shooting at night because it is so peaceful and by peaceful, I mean no people. Shooting at night is not quiet. The darkness brings out all kinds of critters. The entire time I was taking these photos I could hear critters rustling in the bushes, owls calling, bats chirping, and insects singing. It was a beautiful nighttime symphony.